When you think of stock photos, what come to your mind? Sterile office setups? Generic landscapes? The too-happy family at a picnic?
Matching visuals are so important for your content, whether on social media or your website (also in templates!) – but it can be hard to find images that fit your brand, right?
The cool thing is that stock photos have seriously leveled up. Today, there are a lot of websites that serve aesthetic lifestyle imagery that will have you "Hey, this is what my brand vibes with".
In this blog post, I've gone on the hunt for the best aesthetic, feminine and styled stock photos – that are also FREE (no subscription!) for you to use in your content.
Let's get started 👇
1. Refancy
My first tip in this list is a new stock photo website called Refancy.
They offer sophisticated, modern and totally non-stocky images – with a very special twist: All of their images are 100% AI-powered which means you get access to photos nobody else has.
Refancy's images are royalty-free and come with a commercial license, which is a major plus if you're looking for photos to use in your digital products, templates or for client work.
→ Sign up for for free at Refancy
Free styled stock images you'll find on Refancy:
Entrepreneur and online business photos
Seasonal images, like Christmas and Halloween
Backgrounds and patterns
Niche photos like architecture, food, travel and design
Interior, stills, flatlays, and more
2. Canva
Canva isn't just our favorite design tool with hundreds of thousands of templates and the easiest way to create content, but they also have a huge library of stock photography and videos.
The only downside? With millions of free images available it can be hard to find the perfect matches and many of the popular photos have probably been used by other brands in your niche.
The best keywords for feminine and aesthetic stock photography on Canva:
canvafemaledesigner
natural light
subtle warm tones
soft contrast
canvacreativebusinessportraits
relaxed workspaces
genuine expression
modern business woman
minimalist flatlay
3. Kaboompics
Kaboompics is one of the best stock photo resources when you're looking for moody, high-vibe aesthetics and modern female faces.
Their free image collections are very non-stocky and the perfect fit for organic, luxury and style-oriented brands.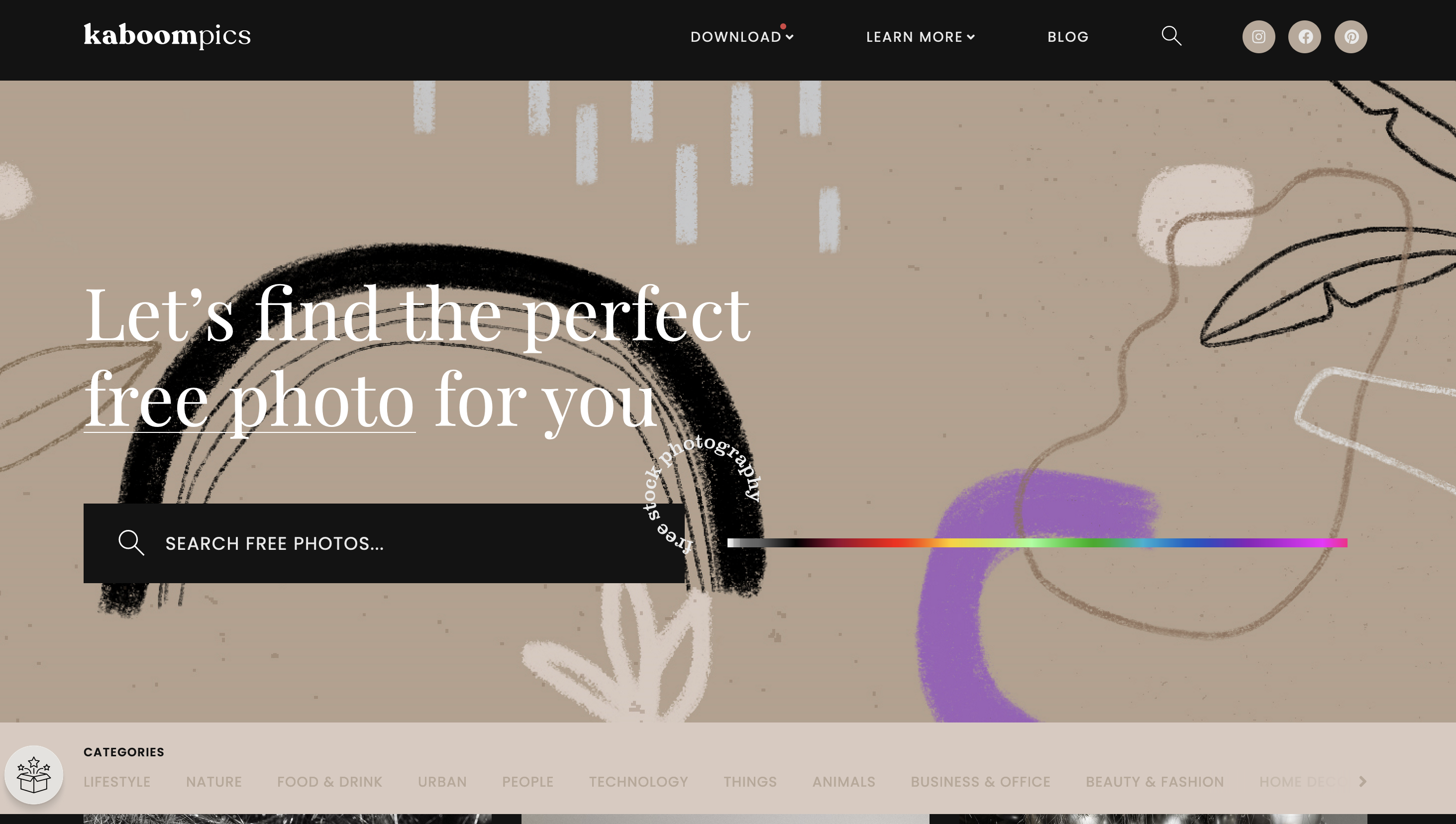 Tip: Sign up for their free newsletter and receive access to exclusive stock videos!
4. Pexels
This is a oldie but goldie! Pexels has a huge database of free styled stock images and many of them offer the authenticity and aesthetic vibes perfect for your feminine brand.
5. Rawpixel
There's nothing you can't find on Rawpixel. It's one of the biggest websites for creative styled stock photos, but also other royalty-free elements like graphics, templates and more.
The offer a paid plan for their premium assets, but there are also hundreds of thousands of free stock photos and materials.